Purchase is Your High School's Art Scene
October 05, 2017
by Melanie Rosete '20, Film major from Brooklyn, NY
If you take the art kids from every high school across the country and put them on one campus it would be Purchase College. One of the incredible attributes of Purchase is how we are collectively a creative and passionate student body, but we each chose to express that creativity in a variety of different ways.
Whether it's through our major of choice, the conservatory we are a part of, the clubs we join, our extracurriculars, or merely our ways of personal expression, we each have a unique voice.
Our school also produces an incredible cross-overs of arts. We have filmmakers who are musicians, dancers who love to act, writers who love set design. Purchase offers an open space to pursue various art forms to further build our creative voices.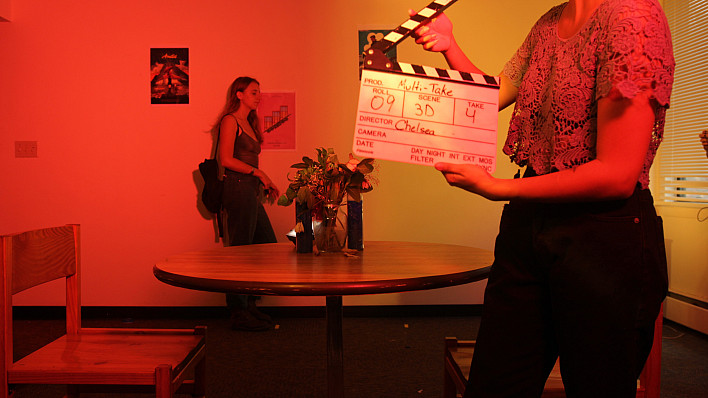 You don't need to look far for the art scene at Purchase; you walk through it every day when on campus! Whether it be passing the student artwork on the walls, listening to guitar being played on the Great Lawn, seeing photographers doing portraits under the Clock, or noticing dancers stretch their legs in the booths in D-Hall.
There's no escaping the vibrant energy of SUNY Purchase and all it has to offer. Purchase offers an expansive and safe space for creative and personal expression. So if you ever felt yourself searching for the art scene in high school, you'll fit right at home here.