Orientation Welcome from PSGA President Demetrius McCray
July 21, 2017
The following is a Welcome speech delivered by Purchase College Student Government Association President Demetrius McCray during freshman orientation July 17-20, 2017. Demetrius also serves as an Orientation Leader and Admissions Ambassador!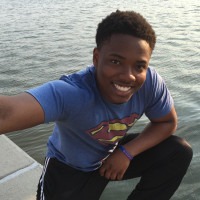 Hello everyone, I'm Demetrius McCray and I'm the President of the Purchase Student Government Association (which you'll hear referred to as "PSGA.") I'm here to introduce myself and welcome you, on behalf of the PSGA and the entire student body, to your first official day of being a Purchase College student!
I want to start by saying something rather simple: Each and every one of you are powerful.
When I say that, I don't mean in a pseudo-spiritual or a fake deep intellectual kind of way. I genuinely mean it: You. Are. Powerful. You have a degree of consistency, determination, grit, drive, commitment, or whatever you want to call it, that has led you to this exact moment in your life: your college orientation. 
If you all look around you in this room, you'll see many obvious, physical ways in which you are different. There's also a lot of differences between us that may not be visible on the surface. During your next four years, you'll meet and befriend the people all around you here today, and discover that we come from different walks of life, different cultures and backgrounds. We have different passions, different things that make us get up in the morning. It's important, though, to know that although we have so many differences, we also have so much in common. One of these commonalities I want to talk about today is this: Challenge.
 We all have things that challenge us as individuals, and they can evolve over time as we and our environments also evolve.
 Some of us are challenged by things like anxiety, learning a language, staying on task, defining our identities, making friends, or figuring out what we want to do in the future.
 One thing I struggled with for a while during my first years here at Purchase was being on time. It may sound simple to some- just get a watch and get there on time!- but it was genuinely hard for me, and in a lot of ways worked against my success as a student and as a leader.
 Once I became aware that this was a challenge I faced, I worked every day to make it a priority and I eventually made the changes necessary to get to all the places I needed to go- from class, to meetings, to the Stood- on time. I got the support and guidance I needed to help get me there, and now lateness isn't something that affects my academic life, relationships, or others' views of me as a student leader.
 Obstacles don't always have to be there to knock you down. They can help you get stronger, to grow. And that's why we're all in this room. We want to embrace our challenges and obstacles, to know that there's nothing we can't do to change ourselves and our world for the better. In so many ways, college- and specifically this college- is the best place to start that work.
 Whatever you've done up to this point in time has worked to some degree, because you've met the milestones needed to get to college. So keep doing all of the good things you've already been doing, but be wary of becoming complacent in the way you move, act, or especially, in the way you think. Your thoughts, much like your actions, have gotten you here, and they've gotten me here, too. 
Even though I'm up here giving a speech, the reality is that I'm no different or more special than any of you. I'm a senior now, and I've been through a lot to get to this day, but just a few short years ago I was sitting exactly where you are now. One of you will be up here in a few years as our next PSGA President. Others will be writing incredible screenplays, conducting original scientific research, advocating for others, serving the community, studying abroad, and doing about a million other things that will be just as thrilling and memorable before you put that cap and gown on. But I won't spook you by talking about graduation because you just had one of those!
 So here's the bottom line: I challenge you to accept the change that is to come and to interrogate new ideas.
 Here's an example from my own life: I didn't know what Personal Gender Pronouns (or "PGPs") were when I arrived here. Examples of PGPs are him/his, her/hers, and they/them. My pronouns are he/him/his.
Although I wasn't familiar with these yet, I was willing to open my mind and say to myself, "Even though I don't know that these things are, even though I never knew while I was growing up that gender is a societal construct, I'm going to try and understand and take part in this for the better."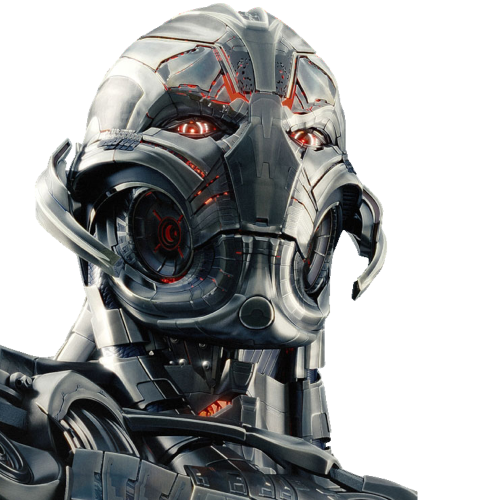 You see, complacency would have you stick to only what you know and stay in your own box, which would be a lot like locking yourself in a basement. You wouldn't know what's happening in the world, you wouldn't know if the sun was out, or if Ultron became real and took over the world, not even if the Knicks finally won the NBA finals, which I would say is highly doubtful.
Avoiding complacency has gotten you this far, so don't be complacent when it comes to ideas you run into here at Purchase because this is a beautiful place. It is without a doubt the most inclusive and open place I've ever been in my life. So you will have thoughts challenged. When it happens, don't dismiss. Try to understand, interrogate and decide what you will do with new information.
 While we may not always be able to make sweeping changes that affect the whole world all at once, today and for the next few years we have the ability to fundamentally change ourselves and those around us. That's powerful. That's why you're all powerful. Because you each now are in a place where you have a voice, you can destroy old ideals, you can think wide open, you can communicate, you can create.
 Creation isn't just for the gods, the sun, the earth, and these larger-than-life entities. At the end of the day, it's something you can do, too. So destroy, create and create more like the powerful beings you are and above all else, enjoy your orientation and the next years to come!