Reflecting on My College Search
October 16, 2018
Open gallery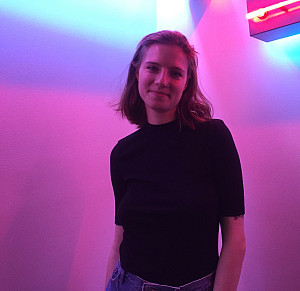 By: Katherine Lamar '20, Creative Writing 
            I started seriously thinking about college my sophomore year of high school. Although I had already joined extracurriculars with college in mind, and knew what I wanted to go to college for, I didn't know where I wanted to go. I fiddled around with the idea of going to school out-of-state, but that dream was quickly diminished when my dad told me that A.) It might not be affordable for us, and B.) He would miss me too much. I couldn't argue with either of those things, and since I have always believed in public education anyway, I started looking into SUNY schools. And that's how I found SUNY Purchase.
            I didn't know I wanted to go to a school like Purchase until I found it. My mind had always been set on where I can get the best education, but not where I could fit in and have the best experience at. So when Purchase had a program specifically for Creative Writing, not just a general English degree, and they had a space called The Stood where bands played every weekend, I knew it was the right fit for me. It was a college that focused on art and creativity, had the right program for me, was affordable, two hours away from home, and a place I hoped I could call home. Because of all of this, I decided to apply Early Action to the Creative Writing program and submitted my portfolio and application the November of my senior year.
            My counselor helped me find the right application which made the process of applying to college become much less stressful. I decided to only apply to SUNY Purchase - and that's it. I knew I wanted to go here. I know, I know, risky! I would have made a backup plan last minute if I was rejected and, in hindsight, it would have been interesting to see what other colleges I could get into. Regardless, since I was only applying to a SUNY school, my counselor told me that I didn't have to apply with the Common Application. Wait, what?! He showed me something called the SUNY Application, which allows for easy applying to multiple SUNY schools in one click. It was all online and very easy. This helped me a lot!
            I remember coming home from a night out with my best friend and rushing to my mailbox in the snow. I had hoped that I would not only get accepted into the school, but into my program as well. Opening that envelope is one of my most cherished memories now! And applying Early Action allowed me to know where I was going to college much sooner than my other classmates. I am quite thankful that my application process was easy and stress-free, and that I have found my home here at SUNY Purchase