Working With A Real World Theatre Maker Who Looks Like Me
December 15, 2017
by Ahtiya Liles '18, Theatre and Performance Major and Arts Management Minor from Yonkers, NY
One of the things Purchase boasts is the ability for students to work with working
professionals in their field. This level of expertise and commitment transfers to the classroom
and allows students to make connections that serve them as students and then again as alumni.
As a Theatre and Performance major with a concentration in Directing, I had the opportunity to serve as the Assistant Director of the Theatre and Performance Mainstage production of CITIZEN: An American Lyric, which was Stephen Saach's stage adaptation of the critically acclaimed book of the same name by Claudia Rankine.
After reading CITIZEN last year in preparation for Claudia Rankine's speech series at Purchase College, I knew at once when it was announced our department was going to be doing a production of CITIZEN that I wanted to be part of the process. That's where Whitney White came in.

As a black millennial woman, it can be hard finding representations of myself in the
world. This becomes even more of a problem when you add on the fact that I am also director,
actress, and playwright. Working with Whitney White, who was the director of our production
of CITIZEN, was amazing in that she was able to teach me how to navigate certain situations in
the theatre world.
Whitney was also instrumental in helping me finding fellowships and different
programs to apply to. I learned a lot working with her about how she navigated working with text
that was sometimes difficult and emotional to deal with. I am grateful that the department put on
a production that I'd even be remotely interested in working on for a long period of time.
Working on the department's production of CITIZEN was one of my most beneficial experiences
I have had during my time as a Purchase College student, and I gained a mentor in the process.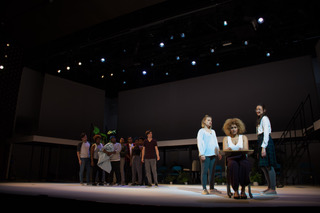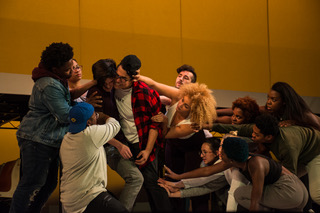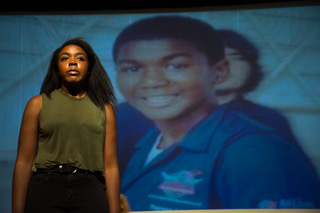 Photos by Megan Stacey, Theatre and Performance student