Annmarie Gatti, Lecturer in Arts Management, School of the Arts
Bridget Gibbons, CEO and founder of Gibbons Digital Consultants (www.gibbonsdigital.com), brings more than two decades of business, technology, human resources, and marketing experience to her clients. She and her team help companies leverage social media as a business development tool and to increase visibility and market share. Bridget is a sought after speaker and educator, presenting to networking groups and teaching continuing education classes on all aspects of social media.
Linda Solomon, a marketing executive and entrepreneur with more than 25 years of experience, has taught and lectured in these fields for more than 10 years. She has successfully produced a wide variety of special events, ranging from major teachings of the Dalai Lama to a recent art exhibit of YoHo Artist at the Purchase College PC4 in Yonkers. As director and cofounder of Living Ideas for Elders, she spearheaded a story writing contest that went viral, resulting in a bestselling HarperCollins book, Legacies. She has served as a board member and in various roles for high-profile organizations, including Gilda's Club (founding member, board of directors), the Leibovitz Foundation (executive director), the Khyentse Foundation (treasurer) and Code Pink (coproducer, Iraqi women's U.S. tour). She is currently a  board member at Clay Art Center in Port Chester, NY, serving on the finance and marketing committees.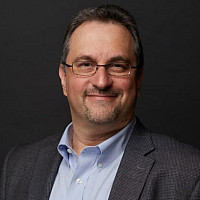 David Hoffman is the founder of Search Smart Marketing, a leading New York digital marketing firm. Before forming that company in 2005, David was vice president/managing director for Wahlstrom Interactive, whose clients included Enterprise Rent-a-Car, GE, Hilton Hotels, and other category-leading brands.