Date: Monday, July 8th– Thursday , July 11th, 2019
Time : 8:00 AM-3:30 PM
Cost: $795.00
Place: Purchase College, 735 Anderson Hill Road, Purchase, NY 10577-1402
The meetings last approximately 3.5 hours on a Saturday Morning.  This includes a networking coffee break, a guest lecturer and finally the famous demonstration derby at the end. (The phenomenon)
Each 8:30 a.m. - 12 p.m. session will have a theme:
Saturday, October 5th, 2019 – Atomic Structure, Periodicity and Metallic Bonding
Saturday , November 9th, 2019 – Bonding, Molecules and IMF
Saturday , December 7th, 2019 – Stoichiometry and Thermochemistry
Saturday , March 14th, 2020 – Kinetics
Saturday, April 18th, 2020 – Equilibrium and Acid/ Base/ Salt Equilibrium
All members must be willing to share their favorite phenomenon or demonstration  related to the topic of the day.
Location: Purchase College , Natural Science Building, 735 Anderson Hill Rd, Purchase, NY 10577
Members who attend and present at all 5 events will be eligible for a 15 hour CTLE certificate.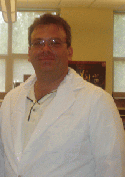 Mark Langella is currently an AP Chemistry instructor at Mahopac High School in New York.  He received a BA in Chemistry from Manhattan College, and a MA in Science Education from Lehman College. He is also a NYS certified chemistry and chemical technology instructor. Mark Langella has over 27 years of experience teaching AP Chemistry.