We look forward to offering the Appraisal Studies "Summer Camp" program again in 2023. 
Develop the skills you'll need to build a career in appraising personal property and collecting fine and decorative art, antiques, furniture, jewelry, coins, stamps, and more.
Earn Your Certificate in Just Two Weeks
Purchase College is proud to partner with the American Society of Appraisers (ASA) to offer the appraisal studies certificate program during "Appraisal Camp," an accelerated summer program that enables you to earn your Purchase College certificate in just over two weeks!
Who Should Enroll?
Collectors, dealers, art historians and anyone who would like to understand how to assign proper value to art and objects.
Upon completion of the certificate, you will have taken the first step toward (a) becoming an appraiser or working as an appraisal expert in a gallery, auction house, or insurance company and (b) qualifying for eventual accreditation and membership in the ASA.
You can take courses individually (provided that prerequisites have been met) or earn a certificate by completing all certificate requirements.
All required courses are taught by accredited senior appraisers.
What to Expect
Through lectures, optional field trips, and the use of the college's Neuberger Museum of Art, learn the history and skills necessary to appraise and/or collect a wide range of items with assurance and competence.
Students who successfully complete the four required courses are awarded a certificate by the School of Liberal Studies & Continuing Education, reflecting 13 continuing education units (CEUs).
Note: Certificate programs must be completed within three years unless approved by the director of continuing education.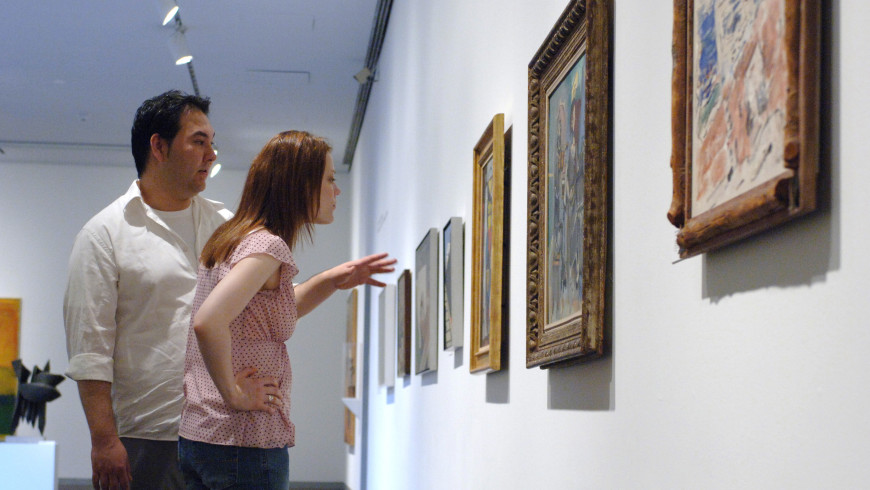 ---
What Students Are Saying
<div class="lw_blurbs_title"><p>"To expand my knowledge of essential details of the appraisal world, basic foundation reguirements,expanded peer connections and to keep updated on developments related to my chosen appraisal occupation."</p></div>
<div class="lw_blurbs_title"><p>"I have been an antiques dealer for over 40 years. For the last 20 years, I have owned a company which provides personal property appraisal, auction, and estate liquidation services."</p></div>
<div class="lw_blurbs_title"><p>"Definitely will help in my future plans of pursuing the career of being a fine art appraiser."</p></div>
<div class="lw_blurbs_title"><p>"Everything I learned in this course will enhance what I already know. It has prepared me very well to become a great appraiser."</p></div>
<div class="lw_blurbs_title"><p>"It will help me establish myself as an accredited appraiser through the ASA."</p></div>
<div class="lw_blurbs_title"><p>"I believe it will help to both diversify and hone my overall skill sets as an art dealer."</p></div>
<div class="lw_blurbs_title"><p>"It helped me complete my ASA coursework in a timely fashion"</p></div>
<div class="lw_blurbs_title"><p>"I am an appraiser and the course will help me format my appraisals in a professional manner."</p></div>
<div class="lw_blurbs_title"><p>"It will allow the initial credibility that I will then strive to maintain and grow."</p></div>
<div class="lw_blurbs_title"><p>"This program was helpful to go over the duties and due diligence for an appraiser to successfully perform the appraisal practice and to abide by USPAP Standards and ASA Code of Ethics."</p></div>
<div class="lw_blurbs_title"><p>"This degree will help me obtain my professional goals by giving me knowledge."</p></div>
<div class="lw_blurbs_title"><p>"It will allow me to pursue accreditation with the American Society of Appraisers."</p></div>
<div class="lw_blurbs_title"><p>"I plan to start my own business as a personal property appraiser."</p></div>
<div class="lw_blurbs_title"><p>"It adds credibility to my business as an art advisor."</p></div>
<div class="lw_blurbs_title"><p>"The efficiency of the courses, although rigorous, was wonderful to complete in a short period."</p></div>